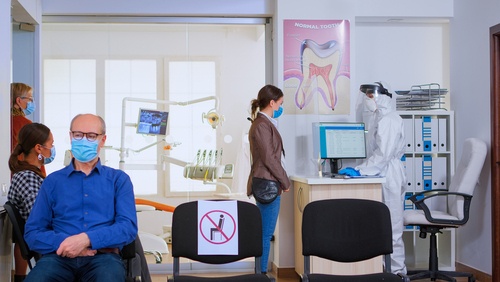 Taking good care of your oral health means more than just brushing and flossing daily! It also means regularly seeing a dentist to clean hardened plaque off of your teeth and gumline and perform routine exams to spot problems while they are early in their development. Combining your daily oral hygiene care with routine dental visits is not just a winning strategy for your healthiest smile, but also protects your general health since regular dental checkups help keep heart attacks, strokes and other medical issues away!
But what if you recently moved and are seeking a new dentist? Or maybe you have been avoiding finding a dentist because of dental anxiety or maybe you need to find a new one? It's important to find a dentist you feel comfortable and safe entrusting your smile. By taking time to do your due diligence, you can find a dentist that you "click" with and take the worry out of professional dental care!
Finding Your Ideal Dentist
A good way to start your dentist search is to ask the people you trust if they know a good dentist, so check with happy friends, family or co-workers. You can also go online and research "dentists near me" to check out their website and learn more. Here's what you want to find out about a potential dentist match:
How do they treat anxious patients – do they offer sedation options?
Do they practice pain-free dentistry through sedation?
Do they have consistently favorable reviews?
Do they offer affordable pricing, financing and insurance?
Do they take your dental insurance?
Do they have flexible scheduling or office hours that fit your schedule?
Do they have an office close to your home or workplace?
How do they handle after-hour emergencies?
Do they have a missed-appointments policy?
When you have narrowed down your choices, visit the office to learn the following:
How clean, neat and orderly is the practice and its equipment?
Is their equipment up to date?
Do the staff wear gloves and protective gear?
Did the team answer your questions courteously and in a friendly manner?
Remember, your goal for finding a compatible dentist is to be able to trust their expertise and receive patient care your way! A good relationship with your chosen dental team is vital to confidently get the routine dental care you need for a lifetime of healthy smiles! Call to schedule a visit with us today! We look forward to working with you!