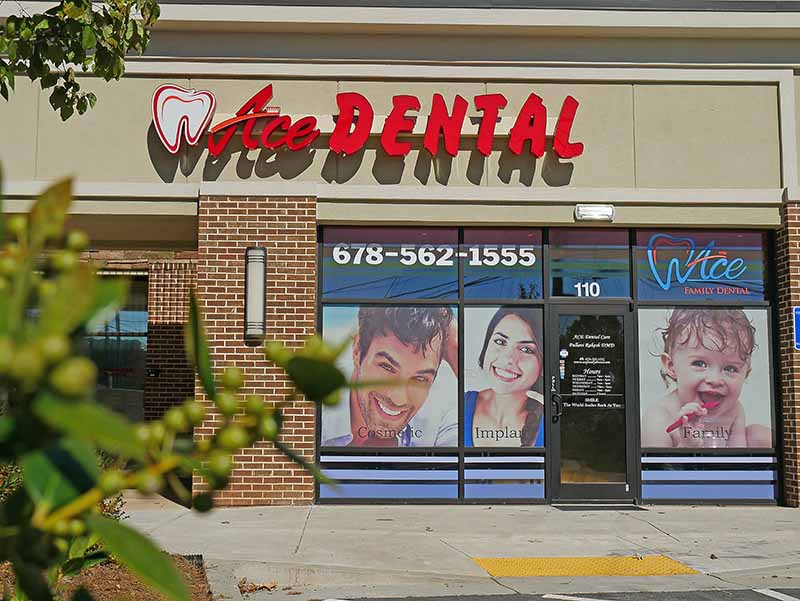 Phone
:
678-562-1555
Fax
: 678-562-1556
Email
:
frontdesk@acefamilydental.com
Hours

Monday: 7:00 AM-4:00 PM
Tuesday: 8:00 AM-4:00 PM
Wednesday: 7:00 AM-4:00 PM
Thursday: 10:00 AM-6:00 PM
Friday: 8:00 AM-2:00 PM
Experienced Dentists in Alpharetta for your Family at Ace Family Dental
Many people are afraid to go to the dentist due to negative experiences with their previous doctors. More common is that many cannot afford to go to the dentist even though they would like to. All of these reasons for avoiding the dentist will result in increased risk for easily preventable oral diseases. At Ace Family Dental & Cosmetic Dentist, you will find affordable services provided by multilingual staff who will do everything they can to make you feel comfortable during your procedure.

Why you should visit an Alpharetta Dentist
It is recommended that you visit a dentist at least once or twice a year because ignoring your dental health can have serious consequences for your teeth and gums. Gum disease, plaque, tartar build-up and tooth decay are some of the most common results of periodontal neglect. You should also note that there is a strong correlation between poor dental hygiene and serious diseases and medical disorders like cancer, heart disease, and diabetes. By visiting our preventive dentist in Alpharetta, you can avoid all of these problems.

What our Dentists in Alpharetta, GA, can do for you
Our family-focused dentistry in Alpharetta offers its customers multiple services that they will not be able to find anywhere else:
We offer a variety of options Our doctors and staff do surgery, cleaning, bridges, crowns, mouth and nightguards, and many other procedures
Dental Gold Membership Plan It is not a problem if you have no insurance because our Gold Membership Plan can reduce the price of our procedures by 30%.
Special offers We provide our patients with a variety of discounts, and we will even give you a free second opinion if you bring your paperwork from your previous dentist.
Honest pricing When you arrive, we will give you an accurate estimate of your procedure. You will not be ambushed by hidden fees when you leave our office.
We work all week Our services are readily available every day except Sunday, and Saturday by appointment only.
Multi-lingual Our staff speaks multiple languages, including English, Spanish, Hindi, Telugu and Kannada. You will have no problem communicating with our specialists.
As you can see, we provide the most comprehensive dental services in Fulton County. When you visit us, we will do everything we can to assuage you of your fears of going to the dentist!
Visit our Dental Clinic in Alpharetta, GA, today
Do not be afraid to visit our dentistry in Fulton County because we will do everything we can to ensure your health while providing you with an affordable alternative to our more expensive competitors. If you want to have your teeth looked at by one of our highly trained dental professionals, contact us today and schedule an appointment by calling our office at 678-562-1555. We are standing by to help you bring out your pearly white smile!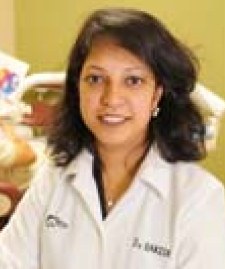 Pallavi Rakesh, DMD
Dr. Pallavi Rakesh earned her Bachelor of Dental Surgery (BDS) from Bangalore University, and attended dental school at Boston University School of Dental Medicine, where she earned her Doctorate of Dental Medicine (DMD) degree.
Read More…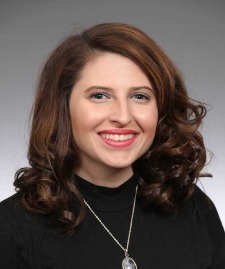 Lisa Perlow, DMD
Dr. Lisa Perlow is comprehensive general dentist dedicated to providing excellent dental care in a friendly environment. She completed her general practice residency program at Bronxcare Hospital after receiving her dental medicine degree from Touro College of Dental Medicine in Hawthorne, New York
Read More…
Online Forms (Preferred)
Looking to meet with us?
See our discounts