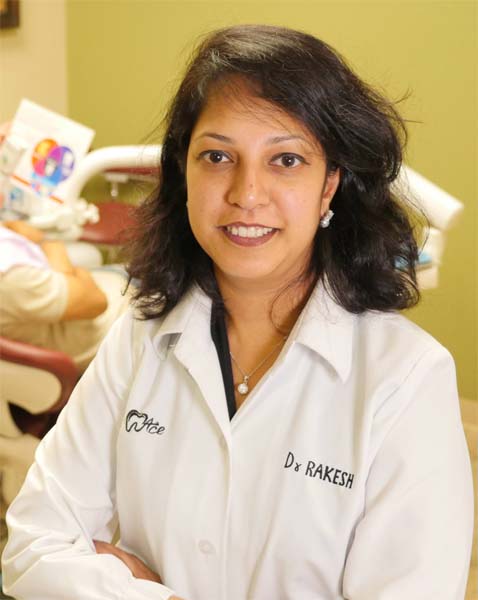 Pallavi Rakesh, DMD
Dr. Pallavi Rakesh earned her Bachelor of Dental Surgery (BDS) from Bangalore University, and attended dental school at Boston University School of Dental Medicine, where she earned her Doctorate of Dental Medicine (DMD) degree. While in dental school, she studied under some of the world's finest instructors, and excelled in developing her clinical skills. She regularly advances her dental education through continuing education courses. Dr. Rakesh has been practicing dentistry in Alpharetta, Georgia, and surrounding areas since 2007.
Dr. Rakesh has also received advanced training in dental implants. She stays up to date in dental implant placement and bone augmentation procedures, and has completed the Implant Maxi Course from the Medical College of the Georgia School of Dentistry. She is a member of the following dental organizations:
American Academy of General Dentistry
Georgia Dental Association
American Academy of Implant Dentistry
Las Vegas Institute for Advanced Dental Studies
Dr. Rakesh is known for her caring nature and gentle manner. She has a reputation for providing pain-free care to her patients, and takes pride in treating each patient as if they were a member of her family. As a dentist, her goal is to create beautiful, healthy smiles.
Dr. Rakesh and her husband, Rakesh Talanki, have two sons, Aniket and Ishanth. When she is not helping patients at our office, she enjoys hand painting, gardening, hiking, cycling, and doing other outdoor activities. Dr. Rakesh has had a passion for arts since childhood. She has a collection of Ethnic Designs in Indian and European contemporary styles, and has created many beautiful works of art herself, using canvas, glass, pottery, and ceramics. In art as in dentistry, Dr. Rakesh's work is characterized by excellence in her craft. You can visit her website, http://www.paintingsforever.com/, or come into our office to view some of Dr. Rakesh's artwork.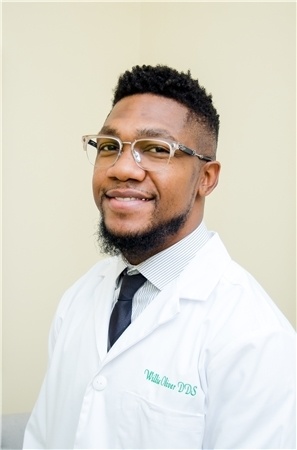 Dr. Willie Oliver, DDS
Dr. Willie Oliver is a Dentist at Ace Dental Care in Norcross, GA. He started his education with a bachelor's degree in biology from Clayton State University. He then went to dental school at Meharry Medical College, where he earned a doctorate in dental surgery (DDS). He pursued his residency training in general practice dentistry from Ohio State University.
Dr. Oliver was the Assistant Clinical Director at Dentistry for the Developmentally Disabled Foundation,Inc. During his time, he personally administered, monitored, and controlled the IV sedation of each patient. His objective was to devote his knowledge, skills, and time to improve the "Quality of Life" to those developmentally disabled patients in need of the exceptional dental treatment.
Dr. Oliver believes that his passion and drive to be on the cutting edge of the innovative dental world puts him in search of new opportunities. He is willing to contribute his patience, compassion, strength, courage, and teamwork it will require to make the practice successful, cooperative and competitive.
Meet Our Team
Ace Dental Care has an amazing dental team! We are dedicated to providing gentle care to our patients, and strive to ensure that you receive the treatments you need to enjoy a healthy, beautiful smile. Come into our office to visit us or give us a call at 678-562-1555 to schedule your appointment with our caring dentist. We look forward to meeting you and helping you create a stunning smile!