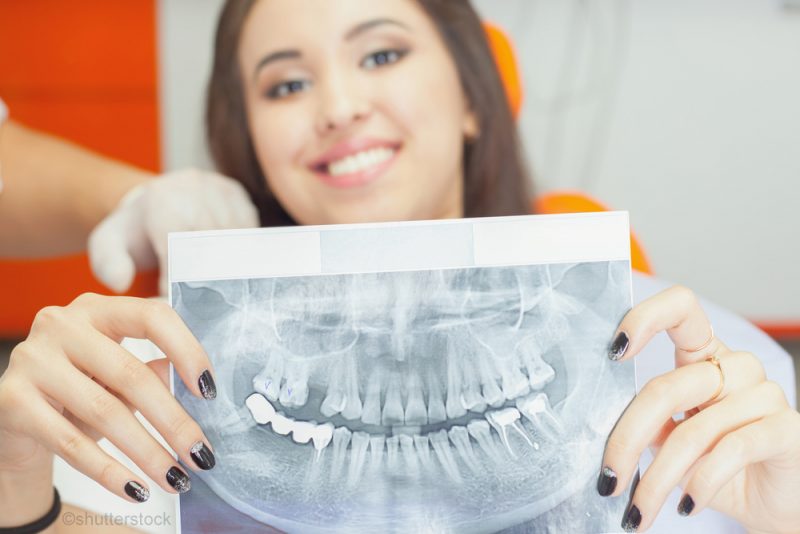 Dr. Pallavi Rakesh and our team at Ace Dental Care in Alpharetta, Georgia, are here to help you with all of your oral care needs. We employ digital radiography, also known as digital X-rays to spot exactly what is happening in your mouth. The goal is to find problems before they become serious and treatment options are least invasive.
We take digital X-rays for the following reasons:
–To check for decay between your pearly whites.
–To check for bone loss due to periodontal disease.
–To check for decay beneath your tooth fillings.
–To see if there is an infection at the tip of the tooth root near the bone.
–To see the full picture of your mouth before performing a dental treatment.
Typical intraoral X-rays include bite-wing, periapical and occlusal X-rays. Bite-wing X-rays reveal the tooth from the crown to the level of the bone. Periapical X-rays show the entire tooth, from the crown to the end of the root area where your teeth sit in the jaw. Occlusal X-rays show the full tooth development and where it sits, so the entire arch of the teeth in the upper and lower jaw are visible.
With digital radiography, the process is faster, more comfortable, and more convenient than ever before. Our digital X-rays use a digital sensor to take images of your teeth, unlike traditional X-rays which use film. In addition, digital X-rays use much less radiation than conventional film X-rays, and they require the use of no chemicals for developing the images.
If you have any concerns about your oral health or want to schedule a visit, please call us today at 678-562-1555. Dr. Pallavi Rakesh and our team at Ace Dental Care in Alpharetta, Georgia wish you a safe and happy holiday season!