Las consideraciones financieras nunca deben ser un obstáculo para la obtención de atención dental de calidad. En Ace Dental Care LLC, trabajaremos con usted para crear un plan de pago que satisfaga sus necesidades.
Pagos Aceptados
Actualmente aceptamos las siguientes formas de pago:
Efectivo
CareCredit
Cheque
Discover
MasterCard
Visa
En House Financing También ofrecemos en la financiación de la casa para los pacientes que necesitan atención dental y la necesidad de financiar su procedimiento dental. Nuestra práctica dental es única en que podemos ofrecer a los pacientes en la financiación de la vivienda sin verificación de crédito.
Entendemos que los tiempos son difíciles en este momento y que algunos pacientes necesitan condiciones de pago flexibles para su atención dental. Nuestra práctica dental se esfuerza por proporcionar el mejor cuidado dental posible en el ambiente más cómodo y hacemos todo lo posible para acomodar a los pacientes que necesitan aprovechar nuestros planes de financiamiento internos.
Los pagos son debidos en su totalidad en el momento del servicio. Recuerde que usted es responsable de cualquier pago que su seguro no cubra. Los niños menores de 18 años deben estar acompañados por un adulto pagador.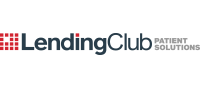 Lending Club makes the dental financing process fast and easy. Short and long term plans, low cost monthly installments, and low or no-interest options make customization uncomplicated. Lending Club is one of the best known and highest recommended healthcare lending agencies around.

No interest for qualified applicants, a brief approval process, and straightforward terms help make CareCredit™ one of the most popular healthcare financing options available. Whether you need a minor restoration or seek a comprehensive Cosmetic Makeover, CareCredit™ can make your dental treatment more affordable.
Plan Dental Oro
También ofrecemos un plan especial para nuestros pacientes sin seguro. Haga clic Aquí para obtener más información acerca de nuestro Plan Dental de Oro.
Seguro Dental y Planes de Pago
Aceptamos una variedad de seguros dentales y planes de beneficios dentales y presentaremos sus reclamaciones. Es su responsabilidad proporcionar cualquier co-pago en el momento del servicio y estar al tanto de los detalles de su plan dental. Nuestros seguros y planes aceptados incluyen planes PPO, Medicaid y planes de descuentos.
Planes PPO
AETNA
AMERITAS
ANTHEM/UNICARE PPO
ANTHEM BCBS/BCBS OF GA/UNICARE / WELLPOINT PPO
ANTHEM/BCBS OF GA/FEDERAL
ASSURANT PPO
CARE PLATINUM PPO
CARE PPO
CIGNA
DELTA DENTAL PPO
DELTA Premier
DENTEMAX
GEHA / CONNECTION DENTAL
GUARDIAN
HUMANA
METLIFE
PRINCIPAL
SOLSTICE
UNITED CONCORDIA-NATIONAL ADVANTAGE
UNITED CONCORDIA-PAR NET
UNITED HEALTHCARE
Planes Medicaid
DENTAQUEST – PEACH STATE
SCION – AMERIGROUP
Discount Plans
ACCESS AMERIPLAN
ARGUS PEACH
ARGUS SMILE AVIA
CARE PLATINUM POS
CARE POS 500 SERIES
HIP VIP
HIP PRIME
SIGNATURE
UNI-CARE 100
UNI-CARE 200
Cuotas Atrasadas y Citas Canceladas
Tenga en cuenta que añadimos un cargo por retraso del 1,5% a las cuentas pendientes durante más de 30 días. Con los cheques devueltos debido a fondos insuficientes se cobrarán $ 35 adicionales. Las citas no canceladas dentro de 24 horas de la hora programada incurrirán en una cuota de cita rota de $ 25.
Para obtener más información sobre nuestras opciones financieras y seguros, y para programar su próxima cita con nuestro dentista calificado en Alpharetta, Georgia, le invitamos a ponerse en contacto con nosotros hoy. Nuestro equipo se complace en proporcionarle la información que necesita.