Alineadores Claros
Clear aligners, a modern solution to traditional braces, are leading the way in dental orthodontics. They are virtually invisible, specially crafted aligners designed from a clear, flexible BPA-free plastic. Custom-made to fit your teeth, aligners are an appealing alternative for patients wanting to straighten their smile discreetly.
Clear aligners function by implementing a gradual force that repositions misaligned teeth to their proper place. The progression of treatment includes a set of different aligners, each one slightly adjusting the position of your teeth further. Your orthodontist will assist you in switching to a new aligner approximately every couple of weeks, a method that steadily leads to a straighter smile.
Not only are these aligners aesthetically pleasing, but they are also user-friendly and highly beneficial. They can be easily removed when eating, brushing, or flossing, ensuring optimal oral hygiene. Clear aligners also reduce your visits to the orthodontist, as they only require changing every two weeks. Thanks to their precision and comfort, clear aligners systematically improve your appearance and oral health, reshaping your smile with a touch of modern dentistry.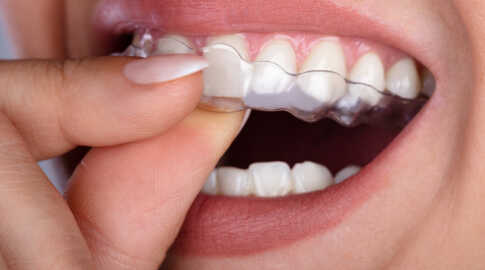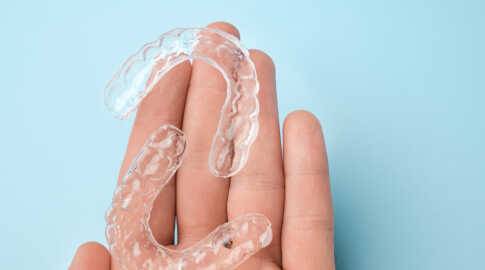 Alineadores SureSmile
Diseñados con los últimos avances en tecnología dental, los Alineadores SureSmile ofrecen una precisión y comodidad incomparables para cualquier persona que busque una sonrisa perfectamente alineada. Esta revolución en la atención dental es una solución popular para una variedad de problemas de alineación dental, garantizando una apariencia discreta y sin obstáculos, al tiempo que garantiza resultados óptimos. Con los Alineadores SureSmile, puedes tener la confianza que proviene de una sonrisa perfectamente alineada, todo sin las molestias convencionales de los frenillos tradicionales.
Los Alineadores SureSmile utilizan tecnología avanzada de imágenes 3D, lo que permite a los expertos dentales diseñar un plan de tratamiento personalizado específico para las necesidades únicas de cada paciente. Este nivel de personalización resulta en alineadores diseñados con precisión, que garantizan un movimiento eficaz y eficiente de los dientes. Con los Alineadores SureSmile, tu camino hacia la perfección dental está meticulosamente planificado, garantizando resultados bien definidos, un tiempo de tratamiento más rápido y menos molestias.
Uno de los beneficios notables de los Alineadores SureSmile se refiere a su estética y comodidad. A diferencia de los frenillos metálicos tradicionales, estos alineadores de vanguardia son prácticamente invisibles, asegurando que tu tratamiento ortodóncico no interfiera con tu vida cotidiana. Se pueden quitar fácilmente durante las comidas o al cepillarse o usar hilo dental, lo que contribuye a la comodidad y la higiene en general. En resumen, elegir los Alineadores SureSmile permite una transición fluida y práctica hacia la sonrisa con la que siempre has soñado.